Succulent pink grapefruit and classic Indian quinine infuse natural Devon spring water in this delicate citrus tonic.
Comes in cases of 24 bottles, each of 200ml.
Buying options
Prices shown exclude VAT and delivery. VAT at the current rate and delivery if applicable will be added at the checkout.
Next day delivery
No minimum order
Pick up from cellar

You May Like
Fruit Juice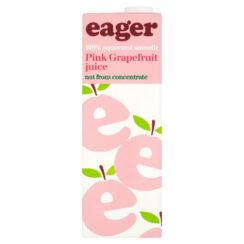 Mixers etc.