Oranges grown in the volcanic soils of Mount Etna, paired with the juice of Sicilian lemons bring a rich, rounded depth to this fine blend of fresh citrus.
Comes in cases of 24 bottles, each of 270ml.
Buying options
Prices shown exclude VAT and delivery. VAT at the current rate and delivery if applicable will be added at the checkout.
Next day delivery
No minimum order
Pick up from cellar

You May Like
Non-alcoholic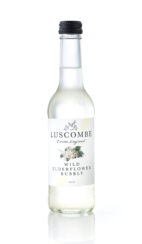 Non-alcoholic