The family owned Massenez Distillery in Alsace has just celebrated 150 years of producing high quality liqueurs and eaux-de-vie. Since 2010 Manou Massenez and Elodie Naslin have worked with Grandes Distilleries Peureux under the able leadership of Bernard Baud who has taken the business forward with innovative products that nevertheless respect Massenez's unique Alsatian identity.
The fruit liqueurs are noted for their pure and intense characracter that capture the real essence of the fruit. Their rich aroma make them very versatile and they can be drunk neat, over ice, in cocktails or poured on ice creams, pastries etc.
The Crème de Cacao or chocolate liqueur is manufactured by percolation of cacao (cocoa) beans followed by distillation and sweetening.  As with coffee, the best results are obtained by blending beans from different areas. The result is a rich, flavoursome liqueur with the powerful chocolate character enhanced by subtle hints of vanilla.
Buying options
Prices shown include VAT. VAT at the current rate and delivery if applicable will be added at the checkout.
Next day delivery
No minimum order
Pick up from cellar

Full Details
ABV

25%

Region

Alsace

Bottle Size

70cl

Notes

Contains E150a

,

Vegan

,

Vegetarian

In Cellar

Yes
You May Like
Liqueurs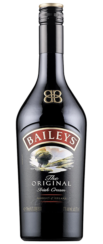 Liqueurs