Picpoul de Pinet is a small appellation near France's Mediterranean coast and is proving to be a popular region for those looking for crisp, fresh alternatives to Sauvignon Blanc. The grape variety is the white Picpoul or sometimes 'Piquepoul', which retains good levels of acidity even when fully ripe. It is one of the oldest Languedoc grapes, growing near the Thau Lagoon for centuries. In fact as early as 1618, the botanist J.B. Maniol cited Piquepoul as one of the best known Languedoc grapes in his work "Sylve plantarium".
This wine from Domaine St Louis is youthful and vibrant. It has gentle, delicate aromas with pleasant hints of acacia and hawthorn blossom. In the mouth there are notes of green fruits, apple and lime and a lovely freshness from the excellent acid/structure balance.
Picpoul de Pinet works brilliantly with seafood and shellfish as its flavours neutralize the iodine and salt in them. However the wine is also works well with rich cheese, charcuterie and even chocolate. It is best drunk young and cool (between 8-10°C).
Buying options
Prices shown include VAT. VAT at the current rate and delivery if applicable will be added at the checkout.
Next day delivery
No minimum order
Pick up from cellar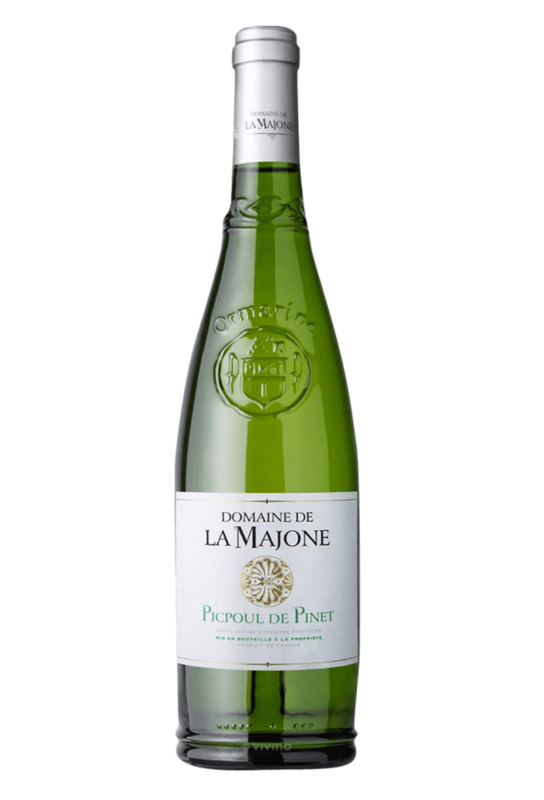 Full Details
Grape

Picpoul

Region

Languedoc

Vintage

2021

Bottle Size

75cl

Notes

Vegetarian

In Cellar

Yes
You May Like
White
2020

White
2021