Brewed in Italy to the original recipe since 1963, Peroni Nastro Azzurro exemplifies the traditions of Italian craftsmanship, passion and flair upon which it was formed.
In Rome, 1963, Birra Peroni first brewed what was to become their greatest and most famous export: Peroni Nastro Azzurro. Created to reflect the emergence of Italian luxury in fashion and design, it was designed with the sharp, sophisticated beer drinker in mind.
Peroni Nastro Azzurro is gently brewed to give an intensely crisp, refreshing taste with that unmistakable touch of Italian style.
Buying options
Prices shown include VAT. VAT at the current rate and delivery if applicable will be added at the checkout.
Next day delivery
No minimum order
Pick up from cellar

Full Details
Region

Italy

Vintage

NV

ABV

5.0%

Bottle Size

330ml

Closure

Crown Cap

In Cellar

Yes
You May Like
Beer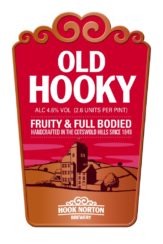 Beer